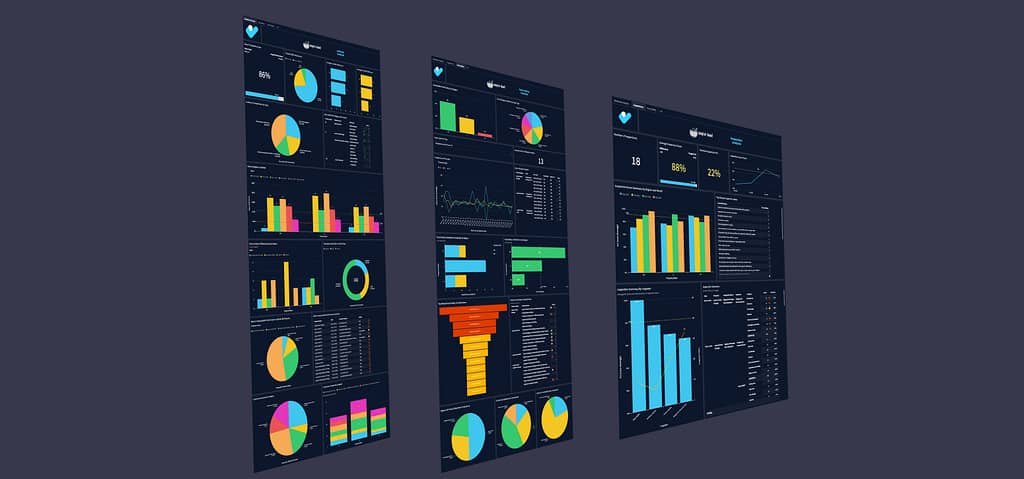 The Most Powerful Restaurant Operations Analytics Available Anywhere
Your Enterprise Operations Crystal Ball - Delivered
Pivoting off our latest release of TrustPlace Advanced Analytics, we are pleased to announce the availability of our Advanced Analytics package for Restaurant & Food Service operators.
TrustPlace Advanced Analytics provides calculated measurements & interactive aggregation up and down by dimension (by Brand, Region, Location, User, etc) and time buckets (Shift, Day, Week, Month, Quarter, Year) so that you can start with the forest – and also see the branches on the trees!
Built off TrustPlace's workflow engine, Advanced Analytics is especially useful for multi-location and multi-concept enterprises seeking to analyze and compare operations metrics across the portfolio. Best of all, because TrustPlace is a no-code platform, the workflows and data that you decide to capture is completely customizable by non-developers.
The Advanced Analytics package for Restaurant & Food Service contains four dashboards for the below workflows. (Keep in mind together we can build almost anything you need.)
Managers Log (Redbook)
Inspections
Food Safety
IoT Sensors
1. Manager's Log (Redbook)
Harvest Insights From Daily Operations
We've discussed before the value our customers receive from digitizing their daily manager's log, or "Redbook" as it is known in the industry.
The Manager's Log is an invaluable tool to communicate on-the-ground daily/shift level conditions at the location level. But the real power comes from the insight and analytics that can be produced to look at trends and highlight issues across the chain.
Here are some of the analytics we can show you in our starter package:
Sales against goals.
Staffing counts & performance
Customer compliments
Staff MVPs
Events (including weather) impacting sales
Top factor limiting sales
Performance issues
Customer complaints
Inspect the Inspections: Oversight = Insight
Routine, consistent, and thorough internal inspections are an essential tool to make sure that things are running according to specifications across the chain.
Analyzing inspection data provides the proper oversight for COOs and regional managers to understand where things need attention or if there is some systematic problem that requires a change in process.
Using the TrustPlace Inspection workflow combined with our Inspection Analytics tells you:
The quantity and quality of inspections by region and location
If inspections are being conducted on a timely basis
The weighted inspection score, providing the ability to weigh things according to importance
Top missed inspection items
Inspection results by the inspector, to help identify any inspector bias
Transparency & Accountability = Safety
Every restaurant & foodservice operator has Food Safety front and center as one of the most important daily functions.
Tracking food safety information is required for external inspections from local authorities. TrustPlace provides a digital way to record food safety logs and internal inspections/audits around these key processes.
TrustPlace Advanced Analytics then delivers insights across these vast data sets across your location portfolio to make transparent the results and areas for improvement:
Line check temperature trends by food type
Highlights of out-of-range temperature incidents
 Food Safety checklist progress
Corrective Action analysis (cause, solution, status) on non-compliant items
Insights From 24x7 Monitoring
Wireless IoT sensors are a part of TrustPlace's offering for restaurants and food service operators.
IoT sensors measure conditions such as temperature (of dining rooms, freezers, coolers), occupancy counts, door open, and many more.
TrustPlace Advanced Analytics provides a comprehensive analysis of this data – from trends over time to exception conditions.