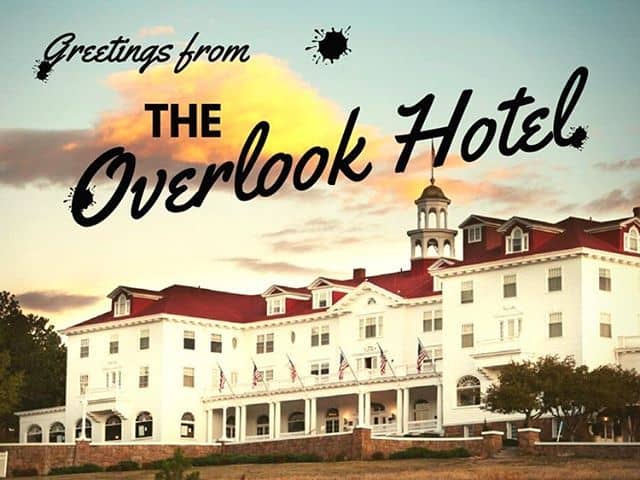 Reopening Hotels During COVID-19
As a crucial link between tourists and the businesses they support, hotels are necessary to the revival of many local economies. While much of the world has gone virtual, there are still many business transactions which need to be completed through person to person interactions and hotels are the vital link in the chain of support for these interactions.
For those opening hotels the story has many twists and turns, and as many players as there are parameters. What are some of the major elements that hoteliers need to focus on to ensure a safe reopening? How can they provide transparency into their practices to assure and encourage travelers to come back?
Feeling Safe Surrounded By "Ghosts"
Some hotels (like the fictional Overlook Hotel in the Shining or the Jekyll Island Club Resort) have been depicted as haunted in fun way this close to Halloween. Hotels are usually full of guests and, in reality, these real guests rarely bump into each other. In the COVID-19 era, these real "ghosts" will now be at the forefront of every guest's mind as they navigate their way around the building.
As a result of these "ghosts" actions taken by hotels to control COVID-19 are going to be scrutinized by all hotel guests and this is now going to be one of, if not the biggest, factor when it comes to rating their stay.
Swapping Old Conventions for New Conversations
The small actions which show guests that the hotel and its staff are in tune with their needs are now far out of bounds. No holding doors, no valet services, no taking bags. These services are all being swapped out for front desk coronavirus pep talks, high levels of signage, and readily available hand sanitizer.
Replacing these in-person services with inanimate objects and decreasing the quantity of human interactions a guest encounters in the hotel means that these objects, and the few remaining necessary interactions which staff have with guests, need to be all the more customer orientated and focused on comforting and reassuring the guest about their larger concern; the COVID-19 virus.
New Cleaning Regimes + Transparency = Assured Guests
According to the latest McKinsey  & Company Consumer Leisure Travel survey over 40% of travelers surveyed from around the world need to see more intensive cleaning protocols before they feel comfortable staying in hotels again. Other surveys have also pointed a customer focus on cleanliness and organization, meaning that these elements need to be at the forefront of hotel operations.
The ante has been upped on cleaning. Guests no longer just enter their room and throw their bag down, they scrutinize it upon their arrival. New more intense cleaning is necessary, high contact points need to be hit and rooms need to be spotless. New, in-room signage is also necessary to reassure guests of what measures you've taken to protect them from the person who was there before you, and how, if any, turndown and housekeeping services are going to operate.
Local and national government bodies have their own guidelines that need to be met regarding cleanliness. These all need to be monitored and met at every instance and some may even necessitate a break of time between stays in rooms.
Hotel common areas and facilities were previously the perk and the poster child of many locations. Pools, terraces, gyms, and other such spaces are now less important and, much like valet services, these need to replaced by reassurances and strategies highlighting the steps being taken to protect guests and prevent the spread of the virus.
Breakfast buffets are now also, literally, off the table, and using creative methods, which fit inside national, state, and county, guidelines, are just one way hotels can stand out and increase their appeal to guests.
There is going to be no sharing of elevators and more people than ever are going to want to know where the staircases are; and these, often forgotten stairwells, will need to be cleaned more regularly than anyone ever thought necessary. In short, guests are going to want to know that there're precautions in place to keep them safe.
This is all going to require highly visible and easily interpretable signage so that minimal disruption occurs to the guest experience. This is all going to be influenced by local and state government requirements, which are all built on the back of national guidelines.
The Ever Changing Regulatory and Operational Environment
While hotels may provide one of the support pillars of many local economies, they are also highly scrutinized. This is because they're the source of many people from outside the local community. As such there are many and ever evolving restrictions being placed on these locations.
As a result, tracking all the guidelines (and changes thereof) requires constant realtime analysis and operational flexibility. There is also the need to facilitate informing all members of staff quickly and clearly about changes to your plans.
How TrustPlace Helps Hotel Operations
How TrustPlace Provides Increased Transparency for Hotel Guests
TrustPlace is a web and mobile application that helps hotels track compliance and manage cleaning regimes. It also allows them to keep in contact with their employees so they can make sure they're as informed as management are about cleanliness and other operational requirements to be compliant with guidelines.
One of the greatest benefits of TrustPlace is that it provides an easily accessible and readable platform for hotels to display their compliance clearly to their guests. This provides guest with the assurances that they need to feel comfortable their stay. Head over to TrustPlace for Hotels & Hospitality to learn more and sign up for a personalized demo.