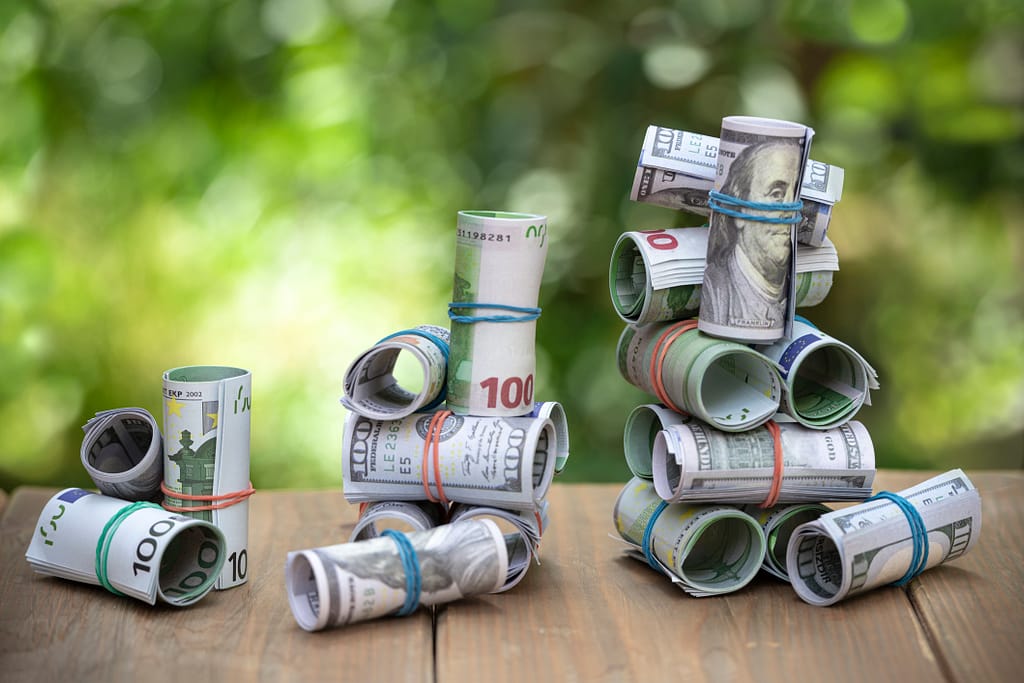 After some customer feedback, we decided to release our first set of standard workflow starter bundles which contain checklists and data collection forms for some commonly used areas. 
While it may not help you generate bundles of actual cash, using these properly could save you some money. These are all immediately available for free to import into TrustPlace. Of course, you can change any of them and add your own.
Here's what is in the first release:
Quality Assurance Starter Bundle
Take an in-depth look at your Quality Management System by utilizing TrustPlace's audit capabilities. Our comprehensive audits reinforce your organization's ability to provide your customers with quality products/services. This bundle is perfect for manufacturing companies looking to enhance their QMS system.
Selected contents:
ISO 9001 Audit 4.1 – 4.4

ISO 9001 Audit 5.1 – 6.3

ISO 9001 Audit 7.1 – 7.5

ISO 9001 Audit 8.1 – 8.7

ISO 9001 Audit 9.1 – 10.3
Facilities Management Starter Bundle
Perform routine maintenance and inspections by utilizing TrustPlace's checklist and data collection capabilities. Our ability to generate recurring tasks ensures that nothing falls through the cracks and is neglected when it comes to your locations. This bundle is perfect for any company looking to keep its brick-and-mortar locations running smoothly and up to code.
Selected contents:
HVAC Maintenance
General Safety Inspection
Fire Detection Systems
Exit Safe Routes
Plumbing Inspections
OSHA Housekeeping
Restroom Inspection
Reception Inspection
General Site Inspection
Environmental Health & Safety Starter Bundle
Keep your workplace safe by utilizing TrustPlace's reporting capabilities for EHS. Our comprehensive digital operation system tracks your organization's safety and provides guidance in crucial moments. This bundle is perfect for anyone looking to fill out their organization's EHS overall reporting and digital forms. 
Selected contents:
ISO 45001

Personnel Inspection

Regular Cleaning & Disinfecting 

ISO 14001 Audit

Employee Alarm Systems

Portable Fire Extinguishers Audit

Fire Prevention Plan

Emergency Action Plan

Incident Report

LOTO (Lock Out Tag Out)

Near Miss Report

HACCP

OSHA 300
Human Resources & Onboarding Starter Bundle
Enhance your HR team and Employee Onboarding by utilizing TrustPlace's event capabilities. This bundle provides a template for your team to perform onboarding data gathering, new employee training, and HR audits. This bundle is perfect for anyone looking to digitize their Human Resources Department.
Selected contents:
BSCI Audit

Workplace Harassment Training

Employee Onboarding
Give your organization a leg-up in returning to and maintaining healthy operations by utilizing TrustPlace's COVID-19 bundle. This bundle serves as a template to keep your organization running safely. This bundle is perfect for companies focused on keeping a healthy environment for their employees and guests.
Selected contents:
Modifications for Social Distancing

Positive COVID Event

Reviewing COVID Regulations

Daily Disinfecting
Request a demo today to see the full detail of our new workflows for common standard operating procedures.